The people you have in your company should reflect its values. Especially if you are on a mission with planetary implications.
We are thrilled to welcome Toni Luomaranta to our team of Ocean Savers. He is a professional in positive impacts and the numbers behind them. Next month Toni will get his doctorate in production economics from the University of Tampere in Finland and Dr Luomaranta will join us via the PostDocs in Companies program (PoDoCo) as a Lead sustainability activist.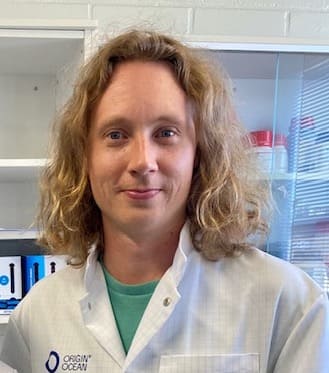 Our business model requires a new way of thinking about impact and a clear way of measuring it. Our planetary impact is a key performance indicator (KPI). We also want our company to be completely transparent and environmentally and sociologically sustainable. This is why we need new models and ways of valuing what our business does.
Toni will build models and calculations to put a figure on how our algae-based products are positively affecting the businesses of our partners and customers: how the products are removing carbon from the atmosphere and nutrients like phosphates and nitrogen from the oceans. We will also have a number for how much we have decarbonised the consumer products of our customers.

Are you interested in finding out what the positive planetary impact of changing into our algae-based products would be? We can calculate the impact your company could be making.