Contact Us
Contact Us
Contact Us
Contact Us
Contact Us
Contact Us
Use the form, send us an e-mail, or call us directly to get in touch with us. We look forward to hearing from you!
E-MAIL
PHONE

Origin by Ocean | Tekniikantie 2 (4th floor) | 02150 Espoo | Finland
HEIKKI HEISKANEN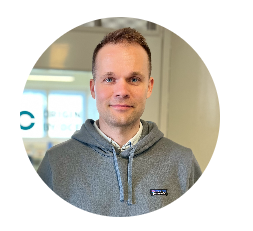 Chief Operating Activist, COO
Leave us a contact request
OUR ELECTRONIC INVOICE ADDRESSES
Operator/Operaattori:
Apix Messaging Oy
Operator ID (EDI)/Operaattoritunnus:
003723327487
E-invoice Address/Verkkolaskuosoite:
003729828792
SWIFT Code /Välittäjätunnus pankkiverkosta
DABAFIHH
Our preferred invoicing method.
PAPER INVOICES
Origin by Ocean Oy
(Apix scanning service)
P.O. Box 16112
00021 LASKUTUS
If sending by post, add the postal address to the invoice and the envelope it is sent in.
PDF-INVOICING
003729828792@procountor.apix.fi
Send the invoice to the email address as a PDF document. One invoice document per email. Attachment max. size 2MB. You will receive a confirmation email within 15 minutes of sending it.