It is a perfect summer day morning. We get up early so that we can start our journey to Kustavi, Finland.
Today we are heading to our bladderwrack farming trials location, provided to us by our partner Nordic trout. The location of our first bladderwrack farming trials is located at Nordic Trouts Rainbow trout farms.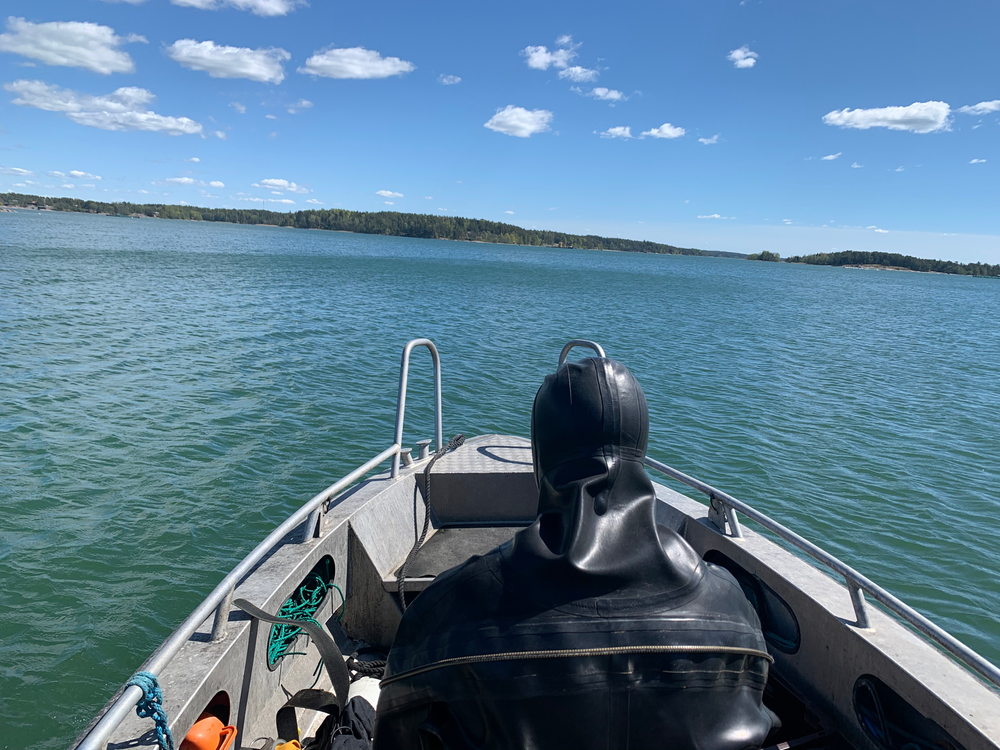 For us, as a new startup, it is fantastic to experience the hands-on support and help from the Nordic Trout team. This co-location allows us to use their expertise, knowledge and already existing infrastructure to move much faster and test things we otherwise would not be able to complete.
"This season we are focusing our farming trials on farming techniques."
Our team member, Ari Ruuskanen has more than 30 years of experience as a bladderwrack researcher. The long experience and knowledge in researching the bladderwrack, including reproduction, growth and growth restrictions, which Ari has, is simply amazing. How many hours underwater, dressed in a dry suit does that require? Just look at how comfortable Ari is in his drysuit!