Today, global industries from cosmetics and agriculture to various consumer goods and textiles use massive amounts of various toxic and oil-based ingredients produced by the chemical industry giants. Origin by Ocean's algae-based alternative solutions challenge the traditional chemical industry by out-beating them both in end-to-end sustainability and superior functional properties. Origin by Ocean's biorefinery-based production chain is truly sustainable from the start, sourcing raw materials from countries suffering from eutrophication, creating sustainable business opportunities.

"Origin by Ocean's various algae-based solutions and ingredients can replace crude oil as a raw material in many products. Our unique problem-solving approach is to convert both harmful invasive and sustainably farmed algae into value-added ingredients. Hence, we're solving two problems: producing sustainable ingredients for our global consumer brand customers and cleaning up coastal areas affected by invasive algae," Mari Granström, CEO and founder of Origin by Ocean said.

The company's range of value-added functional ingredients can be used in a variety of applications including cosmetics, detergents, food and textiles.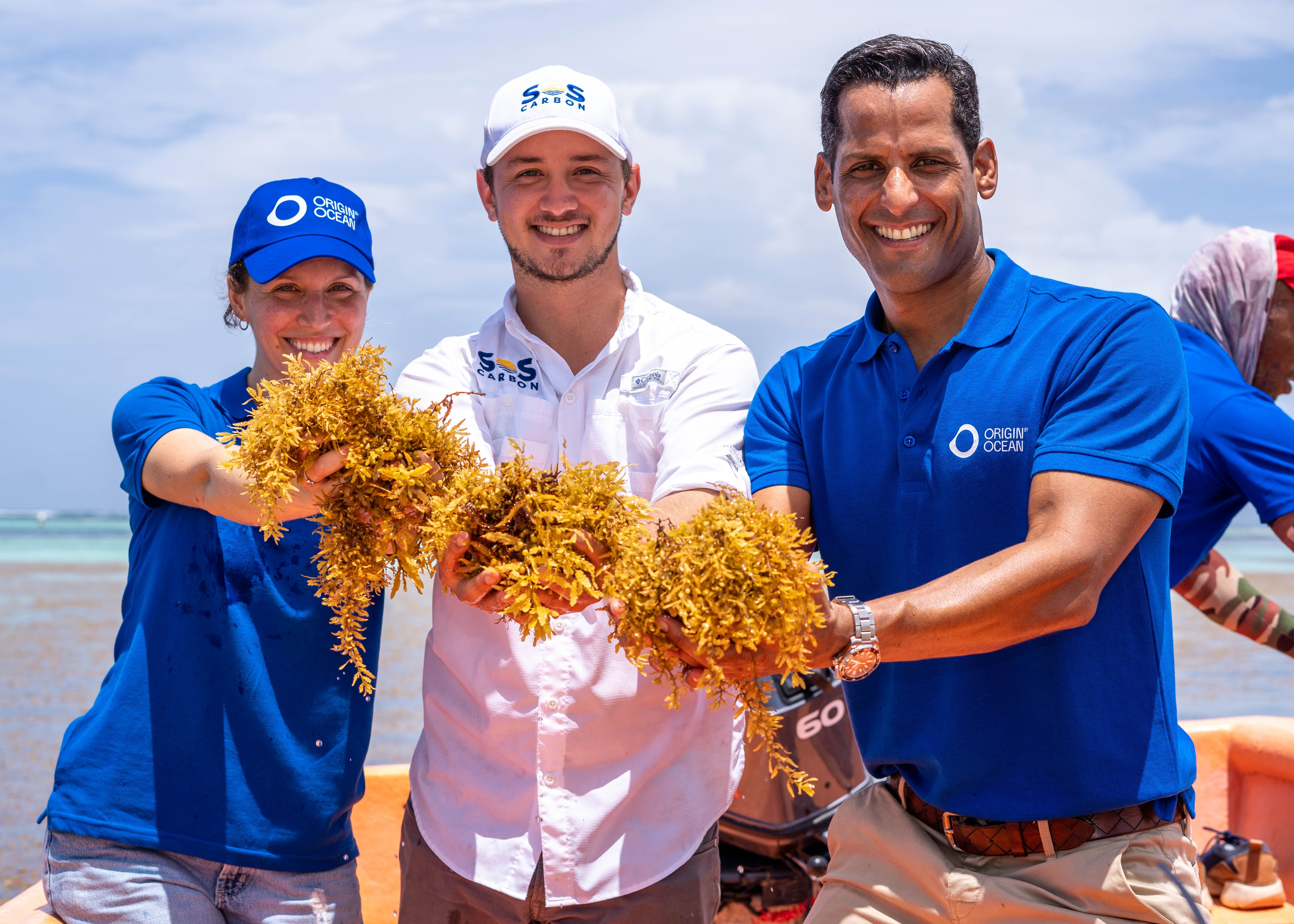 With seed funding totalling €7.5 million, Origin by Ocean will lead the way to a future industrial-scale algae refinement plant. €3 million are private funds from the main investors Voima Ventures and Lifeline Ventures as well as from Batofin and Security Trading. The equity round was further boosted with a €4.5 million loan from Business Finland, which was used to pilot industrial-scale algae refining and commercialise the process.

Inka Mero, Managing Partner at Voima Ventures, commented, "To preserve the planet, we need sustainable bio-based solutions to our everyday life like daily cosmetics, cleaning, as well as branded clothing. Origin by Ocean team has proven us to have unique and innovative technology and an end-to-end sustainable way to replace today's emitting and toxic products. We are excited about the business opportunity this presents and the potential impact on the chemical industry. "

Marine eutrophication, which is estimated to have wiped out much of marine life by 2050, is a key concern for the European Union's Blue Bioeconomy Strategy. Origin by Ocean is taking concrete steps to achieve this goal by converting harmful algae into useful ingredients for the chemical industry, with the aim of ending marine eutrophication altogether in the long term.

With its unique approach, Origin by Ocean is paving the way for a more sustainable future in the chemical industry worth $4.7 trillion.

For more information, please contact:
Mari Granström, Chief Executive Activist, CEO/Founder
Origin by Ocean
Tel. +358 400 932 032
mari.granstrom@originbyocean.com
Inka Mero, Founder & Managing Partner
Voima Ventures
Tel. +358 45 121 4394
inka.mero@voimaventures.com