The summer in the Nordics is starting to run on fumes. After a great start to the summer with really hot weather July came with strong winds and not too warm temperatures.
We set out to collect raw material for our process development in July in Hanko, Finland.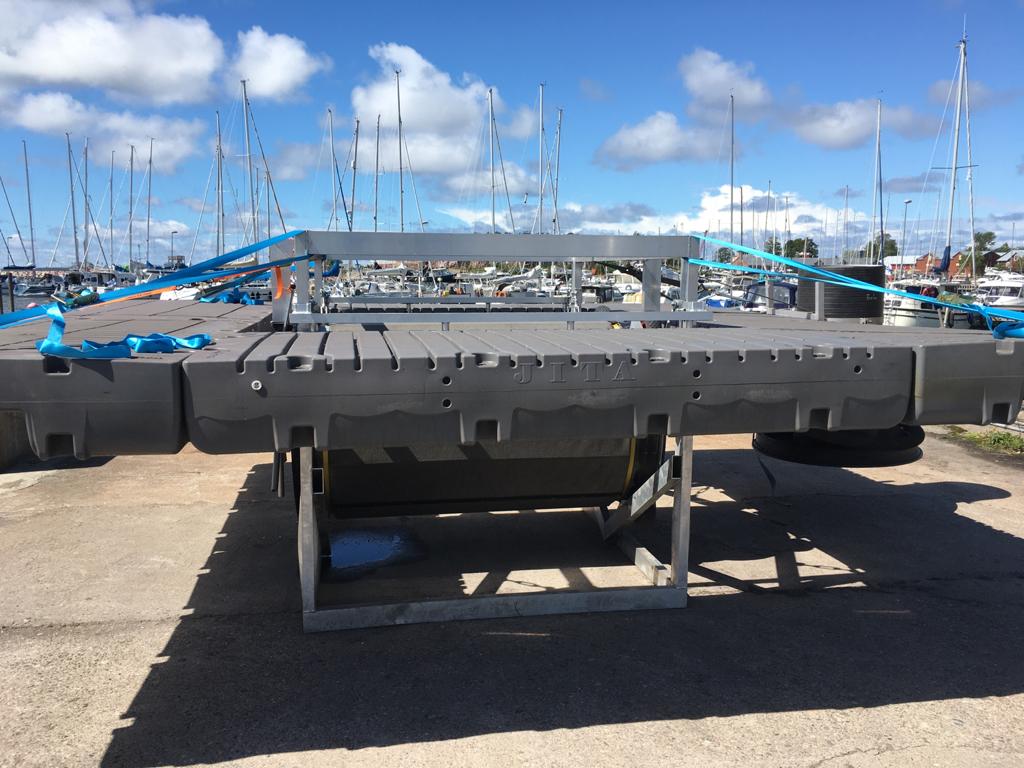 With the assistance of our great summer helpers, we got the blue-green algae harvester prototype assembled in just a few hours. After this, the city of Hanko assisted us in lifting the prototype and we are off!
So, did we manage to do any harvesting of blue-green algae?
Well, as you can see in the video below (in Finnish, sorry) by Baltic Sea researcher Ari Heinilä, the technology itself is working.