This week we participated in the Better off Blue event. As all events now during these COVID-19 times this was an online event, organized by the Submariner network, and also included a pitch event.
Origin by Ocean participated in this event as a category B-company. In this pitch event, the pitching category B was for companies with prototypes.
We are happy to announce that Origin by Ocean is the selected winner with the best business model.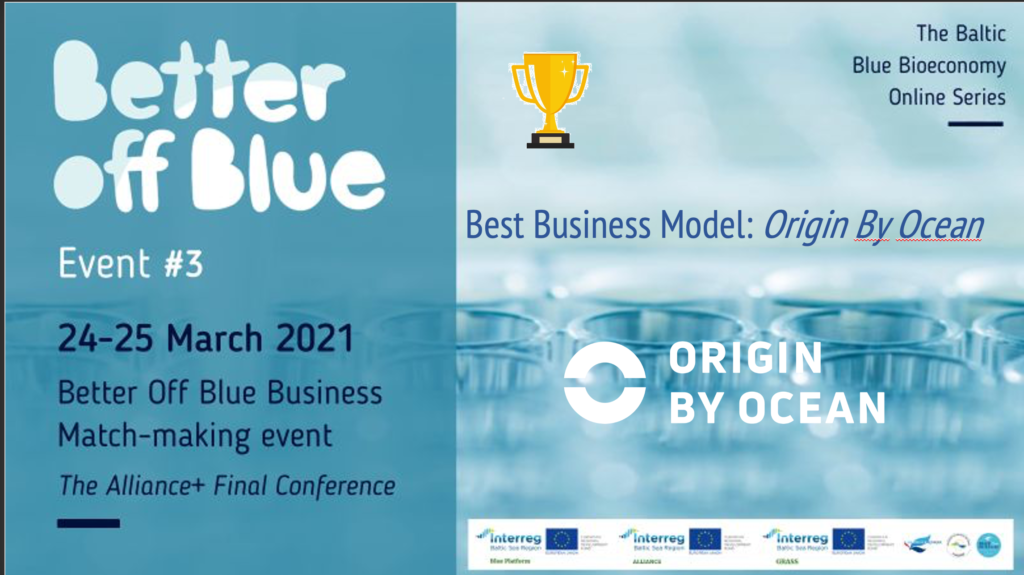 This is a great award to our company and our team of Ocean savers. We are thankful for this recognition and the possibility to pitch our Nauvu® biorefinery business.
Stay tuned, for more updates from us and our team.